Our expertise across the data-to-value spectrum
turns your priorities into performance and profit
What makes Zenon different?
Speed. Quality. Impact.
We're founded and staffed by senior executives, entrepreneurs, and professionals with deep domain experience in financial services, fintech, and healthtech. So we know where AI-enabled automation will do the most for your operations—and how to get it done.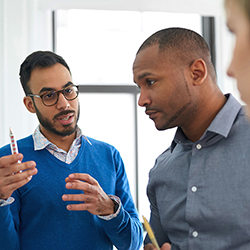 We are "resultants"
We focus on delivering improvement you can measure.
(We'll even tie our compensation to it).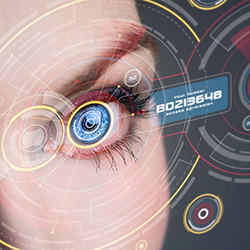 We start with a head start
Our experience base and our automation and model workflow libraries give us rapid traction and road-tested quality.
Winners of :
Netflix Prize (41,000 teams)
Kaggle Genentech (40 Master teams)
KDD CUP/dropout probability (821 teams)
Kaggle/insurance claims (5,169 teams)
Kaggle/home equity default (7,198 teams)
Global talent, world-class science
Our US, Europe, and India-based teams excel at designing and delivering AI-enabled automation leveraging algorithms developed by our prize-winning scientists.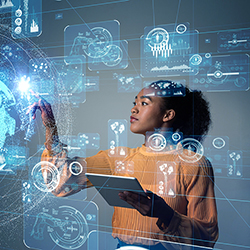 We enhance, not disrupt, your operations
Our solutions use open source technologies, design thinking, and a "human + machine" approach to fit into your workflows and tech stack.
We partner
with you
AI-enabled automation has to fit with your technology, your people's behavior, and your existing processes. So, although we work hard, we listen even harder.
Compared to other firms I've worked with, Zenon has done a better job at engaging us early in the process. They fully respect our process and guidelines, too."
— Director, Collections Strategy, top credit card company
It's not easy to find data scientists that also communicate well, like Zenon's do."
— Executive Director, investment firm
Zenon is ultra-responsive to changes and questions coming from the team…a great partner."
— Senior Director, Data & Analytics, major credit card company
Zenon delivers
measurable impact
Global credit card issuer
Automated early intervention solution uses our ML models to find at-risk accounts and recommend individualized best treatments.

10-15% lower credit losses
Major hospital system
Pre-authorization solution helps identify missing charges and is fully integrated into billing specialists' workflow.

50-200 bps profit improvement
Large US bank
Our 'Know Your Customer' solution automates data extraction, aggregation, & quality control— with full workflow integration

40% faster cycle times
Zenon's AI-enabled products solve key challenges in
marketing, spend management, and risk assessment

ECONOMIC STRESS SCORE
Evaluate the health of your suppliers and business customers with real-time proprietary scoring
Increase the ROI of your B2B marketing efforts with accurate, complete insights on 30MM+ US businesses

Z-BASE COMMERCIAL INTELLIGENCE

SPEND GENIUS TM
Use our AI-powered digital spend auditor to find powerful new ways to save
Zenon is the resource for AI-enabled automation we needed when we were operating executives. We couldn't find it, so we built it ourselves."
—Venkat Chary, co-founder, Zenon, and former Chief Data & Analytics Officer, American Express